The Law Is Tough.
We're Tougher.
No matter what charges you face, we believe your voice should be heard. When your freedom is on the line, our attorneys at Hug and Jacobs LLC will tenaciously fight on your behalf.
We Defend State
& Federal Crimes
The Advocacy
You Deserve
The information presented in police reports and other documentation is only part of the story. That's why our attorneys will dig deeper to uncover the facts that could crack the code to your case.
With our decades of combined experience, we know what to look for and what questions to ask to help position your case for optimal results. We view our clients as collaborators and allow them to offer their opinions so we can build a proper defense. We vow to always be honest about your options for proceeding, regardless of the circumstances you're in.

Alongside our experiences comes the dedication to fighting tirelessly and aggressively on your behalf. We understand that no two cases are alike, so we'll work diligently to handle yours with the respect and attention to detail it deserves. Whether you or a loved one is facing drug possession, a DUI problem, or assault allegations, our skilled attorneys — Jerry Hug and Kenny Jacobs — are here to defend your rights and fight for your future.
Drug Possession & Distribution Attorneys in Omaha, Nebraska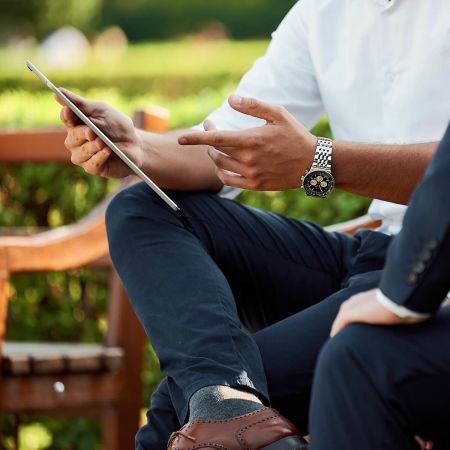 Jerry Hug
Attorney at Law
While studying philosophy and political science at Creighton University, Jerry discovered his passion for law. After graduating in 1990, he went on to earn his Juris Doctor in 1996. Since then, he's been offering knowledgeable and aggressive representation to clients throughout the Omaha, Nebraska, area. When you or someone you love needs a skilled defender for a criminal charge, don't hesitate to contact Jerry Hug.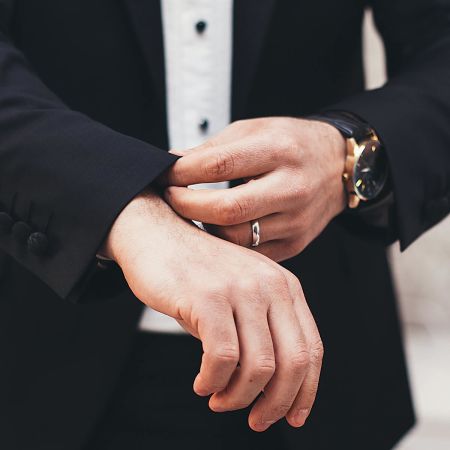 Kenny Jacobs
Attorney at Law
With experience as a public defender, Kenny has worked on a variety of cases involving traffic and driving offenses, assault, drug possession, drug distribution, and even first-degree murder. Kenny is passionate about helping defendants overcome any wrongdoings or false accusations so that they can pursue brighter futures. Whether you're up against a state or federal charge, you deserve a skilled trial attorney like Kenny.
Who We Are
Determined
Regardless of the accusations against you, we'll stop at nothing to illuminate the truth and fight for a favorable outcome.
Detail-Oriented
We'll investigate your case thoroughly so that we can build you a solid defense. With us, no stone will be left unturned.
Distinguished
Our experience, straightforward approach, and courtroom credibility set us apart from other attorneys in the area.
Client Testimonials
The time during my trial, Kenny didn't miss anything! He just moved here and he we learned together. We won and today he will always be one of my top five heroes.
Highly recommend. If you need an attorney to listen to you, understand what you are wanting accomplished and to successfully have done, this is the attorney for you. He was great, highly knowledgeable, explains everything thoroughly and always keeps you up to date on what is going on and what needs to be done to go forward. Highly recommend!
After a bad experience with my first attorney, I shopped around and talked with multiple lawyers before I decided on Kenny Jacobs. I knew he was the right choice before I even got back on the elevator. He was ALWAYS prepared, got back to me as soon as possible, he was kind and sensitive during a difficult time in my life, and he fought for us. I'm happy with how things turned out in court and forever grateful that I found him.
Don't Face Your
Drug Charge Alone
Arrested for drug possession with the intent to distribute? Our attorneys at Hug and Jacobs LLC have an intricate understanding of the processes involved in these cases. We know what it takes to protect your rights whether you are facing state or federal drug possession. When you partner with us, we will also take the time to connect you with any additional care you may need while we take care of your case. If you are facing charges that involve meth, crack cocaine, drug trafficking, or any other drug-related charges, contact us today.
Your freedom is not something our team takes lightly. We believe that the work we put into your case directly impacts the quality of the rest of your life. If you live in Omaha, Nebraska, or the surrounding areas, you can count on our criminal defense lawyers at Hug and Jacobs LLC to deliver top-tier service throughout every phase of your case. Once we hear your side of the story and get all the facts on the table, we're confident in our ability to pursue the results you need to move forward.
We offer detail-oriented defense for cases of drug possession and distribution, child pornography, white-collar crimes, DUIs, illegal firearm use, assault, and more at the state and federal levels. If you have a loved one who's already been convicted, we also provide representation for any appeals or other post-conviction proceedings. Our experienced trial attorneys are highly respected in court and within the Omaha community. Whether you live in Fremont, Lincoln, Papillion, or Wahoo, Nebraska, we're ready to take on your case. For knowledgeable and straightforward guidance, reach out to us today — the first half-hour of your initial consultation is free.